At the Naturopathic Wellness Center we treat men, women, kids, and seniors. If you would like to discuss your health with one of our providers, please call the office, or discover information below on particular health topics in which our providers have special emphasis.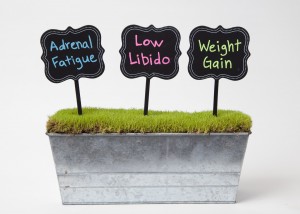 Fatigue The cortisol connections and how it affects your adrenals Read More Here…
Hormone Balance & Natural Treatments for Balancing the Endocrine System Read More Here…
Bioidential Hormone Replacement Therapy Read More Here…
Nutrition Rehab Program Nutrition program that investigates what foods drive chronic inflammation, that are specific for you. Read More Here…
Stress Rewire Program A program designed to teach you how to reset your autonomic nervous system. Read More Here…
Pregnancy Preparation, Fertility Whether you are struggling with infertility or looking to restore your body to the best condition possible in preparation for pregnancy – we are here to help. We offer a variety of options including nutrient testing, pregnancy and pre-pregnancy counseling, nutrition and supplement guidance, as well as offering educated and non-judgmental guidance for the many questions one encounters when expecting a new little member of the family.
Postpartum Health Fatigue, depression, anxiety, brain fog, weight gain, and insomnia are all common concerns after the little one has arrived. The sharp change in hormones, sleep deprivation, and nutrient imbalances can leave the mom not feeling like herself. Dr. Abercrombie has been there with two kids of her own, and offers comprehensive post partum care to bring you back to feeling healthy and happy so that you can enjoy your new family member.
SouthBay Parkinson's Solutions Partnering with your neurologist, primary care doctor and other health care providers, we strive to ensure that you have coordinated access to all of the the care that you need. Read More Here…
MTHFR – Stabilizing Your Genetics Read More Here…
Cervical Dysplsia, HPV, and CIN Treatments range from the escharotic treatment, specially formulated vaginal suppositories, integrative care for those who need more invasive procedures such as the LEEP, clinical nutrition, lifestyle modification, vitamins, herbs, hydrotherapy, homeopathy, and body work. Our goal is to address your predisposition, support your body's innate ability to heal and to throw off the HPV infection, support your vaginal ecology and immunity, support healthy replication of cells, and if needed, remove the cells that are changed with treatments that cause the least amount of scarring.Read More Here…
Pediatrics Natural treatments for boosting immunity in your child and aiding in prevention and treatment of the following health concerns: colds, flus, ear infections, constipation/diarrhea, skin rashes, immunization side effects, food sensitivities, environmental allergies, eczema/rashes, ADD/ADHD, anxiety/depression, and more…
Non Surgical Joint Repair Restorative injection therapy for stimulating the body's innate healing response to repair and strengthen injured muscles, tendons, ligaments, and joints. Used for chronic pain, tendonitis, arthritis, sports injuries, joint instability, tendon and ligament repair. Read More Here…