Our mission is to provide individualized care that is comprehensive, empowering, and meets your health goals
Meet Our Doctors
Our Approach To Your Health
Our team of Naturopathic primary care doctors and specialist care providers are dedicated to creating the necessary space and time to help you achieve your ambitions, to listen, to educate, to emphasize preventative functional medicine and to provide integrative care that restores & rebalances your body.
We provide cutting-edge, comprehensive care that is tailored to meet your individual health care needs. As practitioners, we look at the entire body, head to toe, inside and out.  We have to understand every aspect of your body to give you the treatment that is best for you. Our goal with all of our patients is to stop the progression of dysfunction and create a healthy foundation in the body.
This care is built on a foundation of principles –
Find and treat the underlying cause
Use comprehensive, cutting-edge therapies that combine conventional and alternative therapies
Support the body's own healing ability
Use science based, effective natural treatments
Customize treatments that fit you
Promote preventative care for a healthier lifestyle
Develop a strong communication between patient and provider
Treat the whole person
What Types of Conditions Do We Treat?
Holistic Primary Care & Natural Family Medicine
Endocrinology – Fatigue, Poor Concentration, Low Immunity, Sleep issues and Insomnia, Naturally Manage Adrenal Health, Thyroid Disorders, Autoimmune, Hashimoto's, and Diabetes
Identify nutritional deficiencies
Gut Health – Food Allergies and Sensitivities, Improve Digestion and Dysbiosis, SIBO (with Xifaxan or natural methods), Candida, IBS and many other GI concerns
Dermatological Issues – Acne, Eczema, Psoriasis, Melasma
Hormone Balancing – PMS to Menopause and Andropause
Men's health – Sexual Health, Energy Decline and Focus, High Blood Pressure
Women's health – Postpartum Health, Natural Fertility Preparation (including collaboration with IVF/IUI providers), Gynecology exams and Abnormal PAPs/Cervical Dysplasia/HPV
Mood Balance – Depression, Anxiety, Focus, Stress
Non Surgical Joint Repair – chronic pain, tendonitis, arthritis, sports injuries, joint instability, tendon and ligament repair
Disordered Eating – Anorexia, Bulimia, Orthorexia, Binge Eating, Emotional Eating, Body Image
Pediatrics – Digestive Concerns, ADD/ADHD, Well Child Checks
Medication Management – Psychiatric, Low Dose Naltrexone (LDN), Heart Health
Specialized Testing and Treatments
Specialty Treatments
Regenerative Joint Injections, including Prolotherapy and Platelet Rich Plasma (PRP)
Platelet Rich Plasma "Facials" and Hair Restoration
Bioidentical Hormones
Herbal, Supplemental and Homeopathics
Targeted and Personalized Dietary Approaches
Acupuncture, Moxabustion and Cupping
Therapeutic Massage, including Mayan Abdominal
Conventional Drugs
Intravenous (IV) Therapy and Injections
Escharotic treatments for HPV
and much more
Some Testing  Available
Comprehensive Conventional MD Testing
Adrenal Fatigue
Thyroid Function and Health
Food Allergies
Sex Hormones for both Men and Women
Advanced Digestive Function Assessments
Small Intestine Bacterial Overgrowth (SIBO)
Reproductive Function
Heavy Metals and Toxins
Cellular Nutrition Status
Genomics and MTHFR
Chronic Infectious Diseases (EBV, Lyme, more)
______________________________________
______________________________________
Naturopathic Wellness Center is located at:
390 N. Sepulveda Boulevard Suite 1140
El Segundo, CA 90245
info@nawellness.com
310.926.4415
Serving Los Angeles, the Westside and the South Bay (Manhattan, Hermosa and Redondo Beaches, Torrance)
Walk In Thursdays 12-1pm. No appointment needed, just walk in for your nutrient injection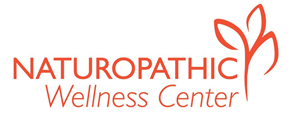 Thank you for visiting!  Drs Jennifer Abercrombie, Adam Sandford and Lisa Lavoie
Naturopathic Doctors in the South Bay, providing natural integrative functional holistic medicine, serving all of Los Angeles, with expertise in Natural Medicine, Conventional Medicine, Chinese Medicine, Acupuncture and Functional Medicine.