Our mission is to provide individualized care that is comprehensive, empowering, and meets your health goals
Our team of practitioners are dedicated to creating the necessary space and time to help patients achieve their ambitions, to listen, to educate, to emphasize preventative medicine and treatments that restore & rebalance physiology, and to provide integrative care.
WHAT TYPE OF CONDITIONS DO WE TREAT?
Holistic Primary Care & Natural Family Medicine
Endocrinology: Fatigue, Poor Concentration, Low Immunity, Deficient Sleep, Naturally Manage Adrenal Health, Thyroid Disorders, Autoimmune, Hashimoto's, and Diabetes
Identify nutritional deficiencies
Gut Health – Improve Digestion and Treat Dysbiosis, SIBO (with Xifaxan or natural methods), Candidiasis, IBS, other GI concerns
Dermatological Issues; Acne, Eczema, Psoriasis, Melasma
Hormone Balancing – PMS to Menopause and Andropause
Men's health – Sexual Health, Energy Decline and Focus
Women's health: Postpartum Health, Hormone Balancing, Natural Fertility/Pregnancy Preparation – Including Coordination of Care with Assisted Reproductive Technologies (IVF, etc); Gynecology exams and Abnormal PAPs/Cervical Dysplasia/HPV
Mood Balance – Depression, Anxiety, Focus
Non Surgical Joint Repair – chronic pain, tendonitis, arthritis, sports injuries, joint instability, tendon and ligament repair
Disordered Eating – Anorexia, Bulimia, Orthorexia, Binge Eating, Emotional Eating, Body Image
Pediatrics – Food Allergies, Digestive Concerns, ADD/ADHD, Well Child Checks
OUR APPROACH
Find and treat the underlying cause
Use comprehensive, cutting-edge therapies that combine conventional and alternative therapies
Support the body's own healing ability
Use science based, effective natural treatments
Customize treatments that fit you
Promote preventative care for a healthier lifestyle
Develop a strong communication between patient and provider
Treat the whole person
SPECIALIZED TESTING
Adrenal and Thyroid
Food Allergies
Sex Hormones
H.Pylori and SIBO
Reproductive Function
Digestive Function
Heavy Metals and Toxins
Cellular Nutrition Status.
OUR PHILOSOPHY
We provide cutting-edge, comprehensive care that is tailored to meet your individual health care needs. As practitioners, we look at the entire body, head to toe, inside and out.  We have to understand every aspect of your body to give you the treatment that is best for you. Our goal with all of our patients is to stop the progression of dysfunction and create a healthy foundation in the body. Read More Here…
Click here to schedule an appointment online!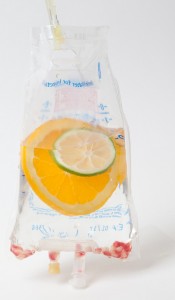 Happy Hour Shot Bar

now open every THURSDAY from 12pm-1pm. No 
appointment necessary. 
Happy Hour IV Nutrient Infusions

now open every TUESDAY from 12pm-1pm.
Appointment required.
If you are new to naturopathic medicine, we offer

complimentary 15-minute phone consultations

with any one of our practitioners. Please contact the office for more information. 
Serving the South Bay and all of Los Angeles
manhattan beach. el segundo. redondo beach. hermosa beach. torrance. west la. los angeles.
390 N. Sepulveda Blvd, Suite 1140, El Segundo, California 90245  /  Office 310.926.4415  /   info@nawellness.com