NATUROPATHIC CONSULTATIONS
---
How Naturopathic Doctors Work With Patients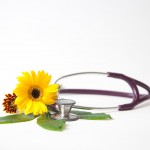 As a primary care practitioners, Naturopathic Doctors learn about  your health goals, begin to know you as a person, discuss how  your health fits into your lifestyle, consider aspects that are interfering with you reaching optimal health, develop a sense of how your symptoms relate to each other and the underlying cause, and create a partnership with you. We are happy to work with your other health care providers as we believe that each specialty of medicine has advantages and advances that create a comprehensive approach when combined together. The doctors have the training and experience to ensure that the therapies they recommend will not interfere with other therapeutics or medications.
What To Expect From An Initial Consultation

In order to take your thorough history, the initial visit will last for approximately 90 minutes. You can expect a complete health history intake, any appropriate physical exams, and any laboratory testing that is deemed necessary will be ordered. You will leave with a better understanding of overall health concerns and with a comprehensive treatment plan catered to your specific needs.
What To Expect From Follow Up Appointments
Follow-up appointments last approximately 30-60 minutes. We will spend the time understanding how your health has progressed and how it currently sits in relation to your goals. We will perform any pertinent physical exams and order  any laboratory work. We will discuss the previous treatment plan and make any  necessary changes.
A Few Common Questions
---
How is a Naturopathic Doctor different from a Medical Doctor?
Naturopathic and Medical doctors are similar in that they both take courses in medical and clinical sciences. In addition, ND's also complete training in natural medicine, emphasizing diet and nutrition, and utilize the least invasive treatments to their patients. Naturopathic doctors believe in preventative medicine and treating the underlying cause of a patient's presenting symptoms. They may also utilize various diagnostic tools such as blood tests, offer injections such as B vitamin shots, nutritional IV therapy, perform gynelogical exams, prescribe hormones, or recommend pharmaceuticals in treatment if absolutely necessary. Click the following link for an in-depth look at class-comparison between specialty practitioners —> Click Here
What is the difference between naturopathic medicine and homeopathy?
Naturopathic doctors are trained in many different modalities while homeopaths are only trained in homeopathy. ND's typically utilize nutrition, lifestyle modification, hydrotherapy, energy work, botanical medicine, homeopathy and other modalities during treatment, while a homeopath searches for one specific homeopathic remedy to help treat patients.
Will my insurance cover naturopathic medicine?
Patients that choose to see a naturopathic doctor typically pay out of pocket for the cost of treatment. However, depending on the insurance policy, you may be able to receive reimbursement if you send in a superbill from your visit.  We also have a service that can do the submission for you. To determine whether your insurance will cover partial or all of the appointment, it's best to call and ask if they have any restrictions to primary care doctors. Fortunately, diagnostic testing and labwork is typically covered by insurance, and we hope that in the future more insurance companies will open their spectrum toward integrative medicine and preventative health care.
What can I expect from a visit with a naturopathic doctor?
A first time visit as a new patient is a 75-90 minute appointment. The doctor will conduct a full physical, discuss your medical history, address your presenting concerns, and develop a treatment plan catered to your specific health needs. Follow up appointments occur every 4-6 weeks, are approximately 45 minutes in length, and are reserved for discussing any results from potential lab work as well as monitoring your progress and answering any questions you may have regarding your continued treatment.
How long will it take before I begin seeing results?
Treatment time and intensity varies from person to person. Some patients are simply looking for guidance and education on ways to live healthier and incorporate preventative health techniques in to their daily living. Other patients are searching for help with chronic issues that they may have been dealing with for many years. Each case is unique and deserves specialized treatment based around the patient's particular concerns. Successful treatment requires equal effort from doctor and patient, and no treatment is seen as a "quick fix." Naturopathic doctors believe in finding the root cause of the patient's issues in order to heal from the inside out.  This type of treatment may require some time and patience, however the health benefits you will feel are worth the effort.
What type of health conditions can naturopathic doctors treat? 
All of our practitioners have treated patients with a variety of health concerns. Some of the most common reasons patients visit Naturopathic Wellness Center includes integrative primary care and natural family medicine, women's health issues such as hormone balancing, PMS, and cervical dysplasia, autoimmune disorders such as Hashimotos and Crohn's disease, thyroid disorders, issues with indigestion and malabsorption, dermatology issues such as eczema and acne, adrenal stress and chronic fatigue, pediatric care, as well as seasonal and/or food allergies.
Do conventional physicians and naturopathic doctors ever work together?
Yes. Our doctors often work cooperatively with other physicians who are treating the same patient. Our doctors are able to offer imaging referrals and coordinate care with other medical specialists.