"I am so lucky to have had Faye work on me when I was expecting my sweet baby boy! It is not just a massage with her, its a full body experience. I always feel pure amazement about how she has the ability to read energy. Faye will hold her 'magic hands' (as I call them) while breathing together, which makes my mind shut off while feeling really relaxed and united. She has really spoiled me with the whole massage experience because she has set the bar so high." ~ Anneka
A session with Faye is much more than a therapeutic massage — it is a profound and transportive experience. Faye offers infant/pediatric massage, abdominal, Mayan fertility, Swedish, deep tissue, thai, lymphatic release, palpation, acupressure, chu-ka, sensory repattering, breathwork, and energetic modalities of reiki, cranial sacral, and chakra clearings. Faye is a licensed health counselor and also incorporates nutrition, essential oils, and semi-precious stones. She combines any of the healing modalities in a single session tailored to meet the client's needs.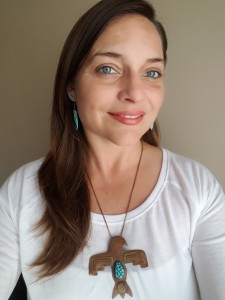 Bodywork sessions assist in the rewiring the brain, and help to release chronic neck and back pain, stress and tension-related disorders, Motor-coordination impairments, Infant and childhood disorders, Brain and spinal cord injuries, Digestive conditions, Chronic fatigue, Fibromyalgia, TMJ Syndrome, Scoliosis, Central nervous system disorders, Learning disabilities, ADD/ADHD, Post-Traumatic Stress Disorder, Depression, anxiety, and grief among others. Bodywork helps identify the patterns being held: not just physical and mechanical, but energetic and emotional. The way we see the world can be just as much limited by patterns. Our primal experience of unconditional love, trust and care are inextricably connected to sensations of being rocked, moved, cradled and embraced. So deep, in fact, that experience are forever ingrained in the memory of every cell in our body. Through motion we can also unlock with this primal wisdom of oneness and just "be".
Her passion and mission is to educate and encourage people that it is possible to recover from life-stresses, injury, habits, and illness by restoring homeostasis within their mindbodysoul . Faye describes her modality of bodywork as, "Raising the vibration and frequency of the soul, the chi (life force) through touch and a sensitive rhythmic motion; encouraging a meditative state, embracing a sense of openness while enabling a grounded presence.