"Dr. Smoot is a a nurturing, smart and effective care giver. I am most impressed by her ability to listen to me as a patient, ask questions and then provide treatment that is in accordance with accurate diagnosis. She is adept at using traditional methods for healing as well as new and cutting edge approaches. I fully entrust my health in her hands!"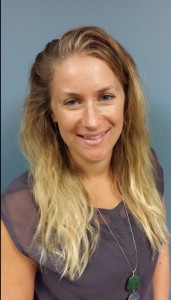 Dr. Mikinzie Smoot is a Naturopathic Medical Doctor, who graduated from Bastyr University in Seattle, WA. Her clinical interests include musculoskeletal conditions, chronic pain, cardiovascular disease, diabetes, autoimmune diseases, nutrition counseling, weight loss, allergies, gastrointestinal disorders, and women's health.
Dr. Smoot believes physical medicine can be extremely beneficial in helping restore balance to the body, calm the nervous system, and improve chronic pain. To expand her knowledge more deeply in physical medicine, she focused her training in Seattle on Craniosacral Therapy, Visceral Manipulation, Muscle Energy Stretching, and Kinesio Taping.
When Dr. Smoot was attending Bastyr she was a member of the Bastyr Sports Medicine Club, where she was coordinated and managed a new supervised clinical site for 3rd and 4th ND clinicians that provided the opportunity to focus on enhancing physical medicine skills by treating a variety of mixed martial art athletes.  This experience has improved her technique with manipulation, kinesio taping, and working with athletic injuries through gathering a detailed history, physical exam, and utilizing orthopedic tests as needed.
Prior to Bastyr, she received a B.S. in Nutrition Science at Oregon State University where she gained additional experience with counseling patients about their nutrition status and how to treat variety of gastrointestinal conditions, nutritional deficiencies, and metabolic abnormalities.  In addition, she had the experience of being a personal trainer and fitness instructor, where she developed different exercise programs for weight loss, muscle gain, and health maintenance.
In her free time, Dr. Smoot enjoys spending as much time outdoors as possible. Surfing, backpacking, biking, hiking, and camping are part of her regular weekend routine.