Do you feel exhausted in the morning or all day long, gain weight despite good diet and exercise habits, have difficulty sleeping, can't get through the day without caffeine, have chronic gastrointestinal infections, retain excess water, have difficulty concentrating, suffer from multiple allergies, feel run down or worn out, have heart palpitations, or experience severe PMS? All of these can be caused by adrenal fatigue.
What are the adrenals?
You have probably heard about the adrenals as they are getting a lot of press lately, and for good reason. The adrenals are a big regulator in the body. They control stress and inflammation; they release hormones that control blood pressure (aldosterone), and DHEA and pregnenolone that convert to cortisol and sex hormones. Our bodies are designed as if we were still living in the era of cavemen. The stress response is designed to be a fight or flight response. Imagine you were just seen by a tiger in the wilderness, your adrenals release a relatively short burst of adrenaline that gives you heightened awareness and prepares your body to start springing if needed. But adrenaline is short lived in the blood so the adrenals then release cortisol to give you the capability to have a longer sustained muscle capacity and mental acuity to evade the tiger. Because the release of adrenaline and cortisol dramatically affect all systems in the body for the goal of saving your life from an acute threat, the body requires a period of rest and relaxation for the stress response to relax and for normal physiology to resume. This system isn't created for the modern era where we have consistent stressors on a daily basis that do not allow the stress response to relax and recover.
What is "stress"?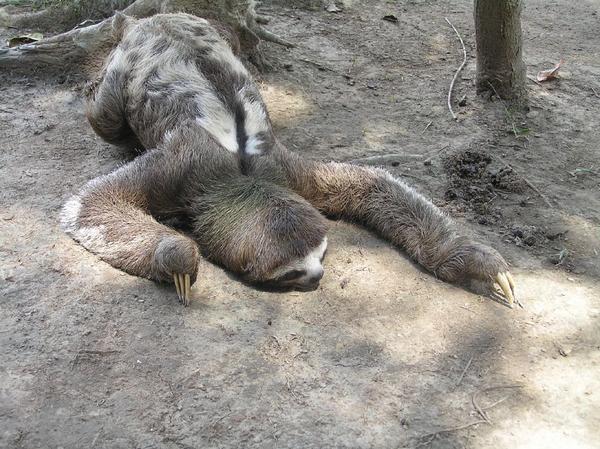 Stress is more than just emotional and psychological. It can be physical such as inflammation, environmental toxins, and infections (viral or bacterial). Triggers for creating a stress response results from a poor diet that is high in simple carbohydrates and sugars, low or high blood sugar, lack of sleep, lack of exercise, menopause or andropause, environmental toxins, hormonal birth control, long term steroid use (they suppress the adrenals), street drugs, consistent stimulant use (coffee), hypothyroid state, and genetics. If your parents at conception had depleted adrenals and especially if your mother had adrenal dysfunction while she was carrying you in utero, you may be predisposed to having adrenal issues.
When stress becomes chronic
If any of the stressors become chronic and persist without giving the adrenals and the body a chance to recover, a sustained amount of cortisol is released. Too much cortisol suppresses the immune system. This is a natural defense as you don't want to be exerting precious energy to fight off a viral infection while you are running away from the tiger.  The side effect is that you are left more susceptible to infection. When the stress stays for weeks to months, cortisol starts to get depleted as your adrenals burn through the nutrients that make cortisol. Too little cortisol from exhaustion, allows the immune system to run unchecked, resulting in increased inflammation. A heightened state of inflammation is implicated in advanced aging, hypertension, irritable bowel disease, high cholesterol, heart disease, depression, chronic disease, any autoimmune disease triggers, progressing cancers, and it creates a rocky transition into menopause.
Basic Treatments
Because everyone is an individual and the factors that create adrenal fatigue are a unique combination for each person, there is no one perfect treatment. Each person is going to require a different treatment plan. With that said, here are some basics:
• A modified GAPS/Paleo/Anti-Inflammatory diet that is specific to you
• Minimize simple carbohydrates, sugar, caffeine, and recreational drugs. Marijuana may relax you, but when used for stress management you don't learn how to process stress properly and may become dependent on it and use it as a crutch.
• B Vitamins: whole grains, beans, peas, nuts, dark leafy greens
• Vitamin C: Fruits and veggies, especially papaya, cantaloupe, strawberries, bell peppers, broccoli, tomatoes, dark leafy greens
• Magnesium: Dark leafy greens, whole grains, nuts, seeds, legumes
• Zinc: Meats, seafood, poultry, pumpkin and sesame seeds, nuts, whole grains
• Fat: Good fat (including saturated fat) is needed to make cholesterol which makes DHEA, pregnenolone, and cortisol. Good sources are: organic meats, coconut oil, nuts, seeds, organic unsalted butter, avocado, and olive oil
• Water: Stay hydrated with clean, filtered water
• Sleep: A regular, consistent sleep pattern
• Light and exercise: Go outside, feel the sunshine, and to move the body
• Re-assess: Re-evaluate the stress in your life and any negative relationships. Find out how you can make changes to lower stress
• Connect with others: Foster and build strong, supportive relationships in your life
• Don't over do it: Even when you are starting to feel strong, don't burn yourself out with too many daily tasks, too much on the social calendar, or over-exercising
• Release: Find a way to release your stress. Examples include meditation, journaling, hiking, surfing, beach combing, walking barefoot in the sand, etc.
For personalized treatment to address your adrenal issues, contact Dr. Abercrombie at 310.926.4415 or make an appointment here.